Shackles Off Youth Project has its own website here: www.shacklesoff.org.uk
Shackles Off is an innovative and developing youth provision and fresh expression of church, situated in the Seascale area of West Cumbria.
It was started by Lyn Edwards following a dream. Lyn came from Pembroke and with the help of volunteers from Seascale Methodist Church, 10 years ago, Shackles Off was born.
The main aim is to help young people foster their personal, social and spiritual development and to empower them to make a positive and fuller contribution to the local community and to society. 169 children and young people access the services. This project is currently led by Mandy Taylor. Visit our website, call 019467 27887, or email admin@shacklesoff.org.uk for more information.
Shackles Off have moved and have a new address for the next two years: The Old Vicarage, The Banks, Seascale, CA20 1QT. In July they held a public consultation on draft plans to build a community space on part of the SASRA Windscale Club site in Seascale.
You can follow them on Facebook.
X-treme meets at Shackles Off every Sunday at 10:15 for lively worship, for secondary school age and above.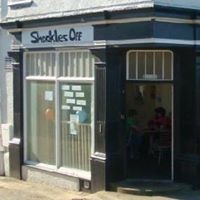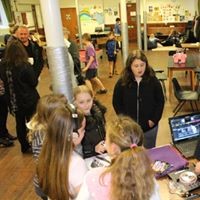 Find us here: The Old Vicarage, The Banks, Seascale, CA20 1QT