Visit our Facebook page for up to date information
The church foyer is open on Tuesdays, Wednesdays and Thursdays from 10am until 12 noon for coffee.
Fellowship group is held every Wednesday from September to June at 2.30pm.
Charity lunches are held on the 3rd Saturday of each month from September to March at 11.30am.
Toddlers Group is held every Thursday at 9.15am, and the Mary Platt Preschool is open every weekday in term time.
Services are every Sunday at 10:30 am
All-age Worship is on the third Sunday every month.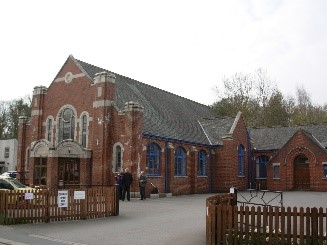 Lorton Street Methodist Church, centrally placed in Cockermouth, hosts a variety of worship from All-Age, Testimony, Christingle and Café Worship to more traditional styles of worship.
As an active partner of Grasmoor Mission community, we work collaboratively with our Anglican, URC and other partners to host and participate in outreach to the community. We have many ecumenical events throughout the year, including Advent, Pentecost, Remembrance, and work together to provide local Children's Mission, Pre-school and Foodbank.
We have support from a small but strong core of members who are keen to help demonstrate what being a disciple of Christ means, so that Church is seen as not just doing but also being for all. We would benefit from strong encouragement to help develop further the gifts all our members possess, regardless of age, skill, and preference to traditional or more progressive styles of worship.
To hire part of our extensive, fully refurbished premises please contact us.