Visit our Facebook page for up to date information
Craft and Chat – meets every other Thursday, 9:30-11:00am.
Brigham Bunnies – Our happy little group of pre-schoolers meet every Monday during term-time, 9:30-11:00am
Brigham Chapel was built in 1856 and was renovated in 2012.
Our congregations number between 12 and 25, with an age range of 17-80+. Our organist is a professional musician and young people are encouraged to take part in the services. Brigham Bunnies, Iona Worship and Craft & Chat are held in the building regularly and the chapel is also a popular meeting place for a number of local groups, including Rainbows and Brownie Guides.
Brigham has an Anglican Church, a Church of England School and a village hall.
We are part of Churches Together in Cockermouth – all our activities are ecumenical and open to all. We are proud to be a FairTrade church and dementia-friendly.

For more information or to hire the premises, drop us a line.
Sunday services are usually at 10:00 am, with Communion once a month.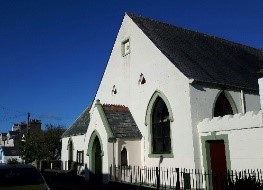 We have a short Iona-style service every other Thursday at 9:00am.